80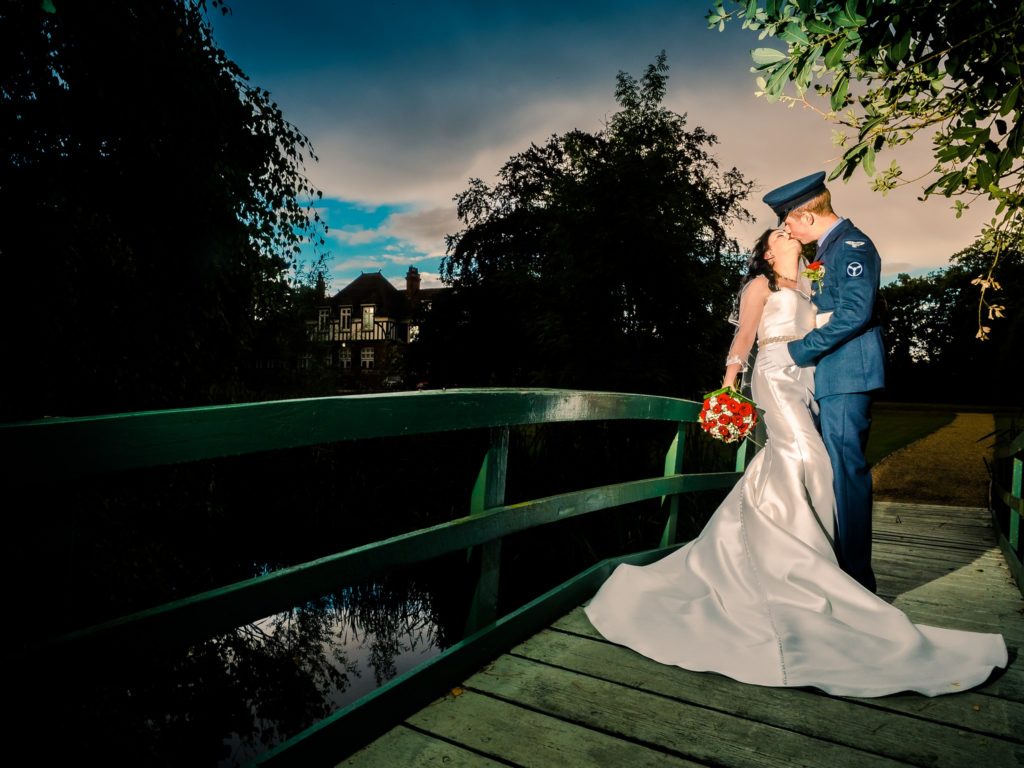 1) Choose the very best photographer you can if the photos are important to you. The investment you
make in your wedding photography, will be the one that serves continually to remind you in years to come of a decision
well made, (or badly based on 'saving' money by choosing someone based on price alone.) Make sure your budget covers this investment!
2) Meet several short-listed photographers before making your choice and be familiar with their work and services
as show-cased on their websites and shown to you when meeting them at their studio.
3) Don't leave it too late to book your first choice photographer. I am often booked 18-24 months in advance. As
soon as you have booked your venue, you should look at booking your photographer to avoid disappointment.
4) Try to avoid 'comparing' photographers based solely on their packages or albums. The quality and style of the
photography in those albums is far more important by you both in years to come, than a fancy album full of poor quality photos. All photographers structure their business and packages differently, so a like-for-like comparison is impossible to make.
Avoid thinking that you are investing ONLY in a product. You are investing in a highly personal style & 'signature' shots that will vary between photographers. Most photographers at the upper end of the market use the same album companies as they are the best suppliers in the world. What does vary however is the style, signature shots and album design of those photographers. This is what makes them different from each other.

5) Choose a photographer who you feel at ease with. If you don't, you'll struggle to relax and be yourselves on the day
and this will definitely be reflected in your photos. A pre-wedding or 'Engagement' shoot can often help with this.
6) Select a photographer whose style 'fits' your day. If you want a team of photographers and assistants running
around barking orders at your guests, avoid selecting a photographer who works alone and tries hard to remain
unobtrusive throughout the day, capturing your story as it unfolds more naturally.
7) Select a photographer who will photograph the parts of the day that are important to you, rather than the parts of
your day which 'fit' into their restricted time-based packages.

8) If you don't want hours of your day spent on endless group photos (that the photographer hopes to sell as prints to
your family members later,) make this clear when you meet to discuss your requirements with them.
9) Avoid being pressured by your venue to select a photographer they recommend. Just because a photographer
hasn't worked at your venue before, it doesn't mean that he/she won't be able to do a fantastic job for you.
10) Make sure photographers you meet are able to show you complete client albums from previous weddings they
have photographed, not just composite albums of their best work! Ask them what their plan would be if it was wet
on the day. When viewing photographer's albums check that the work is consistently of a high quality throughout the whole album. Ask to look at full wedding galleries.
How to choose a Good Wedding Photographer – What is the Wet Weather Plan?
11) Check that your photographer is a full-time professional and fully insured with Public Liability and Professional
Indemnity insurance for your protection if anything goes wrong in the unlikely event of an accident.
12) Make sure that the person you meet will be the person who photographs you on the day. This may sound obvious, but
many studios will sub-contract weddings out to less experienced 'second-shooters' in order to double-book your day,
leaving you to be photographed by a complete stranger who's work and photographic style may be very different. This is where the About me section comes into its own!
13) Check how long it will take your photographer to design, print and supply your finished album and package. Ensure that they have an affordable range of albums to choose from -also find out who will design your album as some studios just send off a disc of images to an album company to be designed on their behalf by designers who were not present at your day and who don't know your family and friends