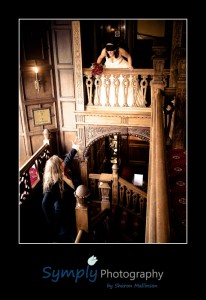 Please use this list to check that the photographer you have found is a true professional who can be trusted to capture the story of your day in a professional way with consistently high quality images:
How many years experience does he/she have photographing weddings? Be wary of  amateur, student, 'just starting out' photographers who are looking to 'experiment' with your wedding photos, just to fill up their portfolio! Is it worth taking the risk?
Does your photographer have a professional looking website and general on-line presence? (A Google search should provide you with all the info you need.)  Be wary of photographers who have websites perhaps dedicated to multiple, un-related areas of photography, as this is often an indication that they are a 'Jack of all trades…'
Does your photographer have a dedicated wedding  space that he/she can invite you to, to meet with him/her and view his/her portfolio and range of albums etc? Be wary of photographers who offer to come to your home or meet you in a local coffee shop with a car-boot full of dog-eared albums! Why is this? It may be that they work from home and its full of distracting children and animals – but just check it out.
 Does your photographer have a standard land-line telephone contact number? (Be wary of photographers who 'hide' behind
mobile phone numbers.) Is their contact phone answered professionally when you call and is all email correspondence answered promptly and from a 'real' email address? Be cautious of Google mail and hotmail/yahoo mail addresses.
Can your photographer show you full-sized albums from single weddings, photographed at all times of the year? Be careful  of
photographers who just show you composite albums of their 'best work' or even sample albums from album suppliers that don't even contain their own work! (It has been known.)
Check the quality of the albums you are shown as this is where 'cheaper' photographers will try to save money on their
packages! The difference in 'trade' costs between a collage book from an on-line photo printer  and a high quality professionally bound storybook album might be almost £1,000! I know from experimenting with some budget albums that they fall apart within 12 months – do you really want that to happen to your first family heirloom?   Check who designs the albums as many photographers will simply send off a disc of images to an album company to be designed on their behalf by someone who doesn't know your family/friends and who wasn't present on the day itself to see the story unfold.
Does your photographer have back-up equipment  in case of mechanical failure? This costs £1,000's in investment and the equipment all needs to be replaced regularly to stay up-to-date. Is their main equipment professional and up-to-date professional grade camera bodies and fast low-light lenses?
What is your photographer's plan if they are ill on your day and unable to physically attend and photograph your wedding? (A
professional will be registered with a bona fide organisation like the MPA or SWPP and will closely network with colleagues
who will be able to step in if needed.)
Does your photographer have the relevant public liability and equipment insurances to ensure that you are covered if something goes wrong?
Can your photographer offer you a credible 'plan B' if it rains on your wedding day?
Can your photographer show you 'real' testimonials from previous couples he/she has worked with? Symply has a dedicated 'Testimonials' page on this  website, and of course the blog  and Facebook  comments.
Check out customer comments on the independent and trusted business review website Freeindex here