It always makes it so worthwhile to receive thank you's from my bride and grooms, and often their parents.  Here are a few that I would like to share with you.  These comments have been sent either in cards, or as comments on my Facebook page.
"Thank you, Sharon, for the wonderful photographs! You have captured so many special moments and made my life very difficult…which ones to order! It might take some time but I will be making my choice and will ring you if I may. Thank you also for being so lovely to me and for making my daughter's day so unforgettable. We heard so many compliments aimed your way on the day and are so pleased that Katie and John picked you to capture their day" Susan Thorpe – bride's mum.
"Sharon these photos are stunning, we cant wait to see you and get our final book etc. Thankyou so much for an amazing day and giving us all these beautiful memories xxx" Jonathan Mason – groom
"Telling the story of the days very special events , so natural such a beautiful wedding . you couldnt of done any better with your choice of photogragher she is ace. i have purchased several photos , they are so individual and sharp. thanks for this great idea of being able to pick photos this way" Jan Twells – guest – comment left on gallery .
"Just a note to thankyou for our wonderful wedding album.  We are both so thrilled with it and proudly showing it to everyone!  May we also say how wonderful you were before, on and after the day itself.  Our photos are more beautiful than we could've every hoped" Annabelle and Andy Anderson, bride & groom
"Sharon, you were the perfect photographer for our romantic wedding, and we would recommend you without hesitation.  Your professionalism and sheer love of the work you do shines through in the finished result and we're absolutely thrilled to bits with the memories that you've helped to perfectly capture for us." – Josie & John Battle, bride & Groom, Digby
"
 I can not thank enough Sharon and of course crystal chair covers 2 of the most fantastic companies to work for they both made my wedding day easy to me and my husband. when me and my husband went to view these pics with sharon we were both in tears it was so beautiful sharon really captured everything we every wanted she was easy to work with and was simply amazing… like i said i cant thank you enough… what a amazing job you did!!" Natasha Darbar-Woodland Bride, Kelham Hall Newark
"Got my graphistudio wedding album today. Can't put into words how much I love it. Sharon, you captured every bit of our wedding day, stunning photos, it's the perfect way to always remember our special day. Can't recommend you high enough, thank you so much" Claire & Mike Gallimore, bride & groom – White Hart Hotel Lincoln
Sharon what can we say!! Your pictures are absolutely fantastic, you have done us very proud and captured all the special memories of our wedding day despite the early downfall! you still managed to make it look like the sun was shining Thankyou!
It is so nice to be able to relive the day through your photography. We just have the very difficult job now of picking out the photos for the album, all are so very good it will be a hard task. The CD will be watched time after time to help us to decide. We can't wait to see the finished album.Thank you for caputuring our day in such a perfect way. You SYMPLY are "SYMPLY the best".Thanks again for a perfect day and excellent photography. We strongly reccomend SYMPLY photography to capture your day. Zoe & Steve Martin, bride & groom, Ancaster
 "We had such a lovely day and Sharon made us feel so welcome and comfortable. we tried to get some photos of Alfie asleep but my little monkey was not missing out and stayed awake but we got some beautiful wide awake shots, we now have the difficult task of picking out our favourite photos, but this is proving difficult as they are all brilliant. Thank you Sharon, can't wait to see the wedding photographs next year!!! " Amy Pickwell, bride to be, Metheringham
"We looked around and spoke to several photographers for our wedding. We decided to go with Sharon because she was very friendly and professional. We arranged to go and see Sharon and she talked us through the whole process. We liked the idea we didn't have to sign up for any package but just pay Sharon for her time and then it was our decision as to what we wanted after the Wedding. Sharon was very kind and approachable and put my husband, myself and our families at ease. She was also very good with our two young children not having a rigid agenda which we had to stick to. I would definitely recommend Symply Photography to all my family and friends" Amy Leader, Bride – Sleaford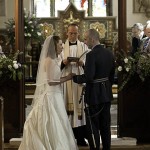 "Thank you so much for being our wedding photographer. You were a pleasure to work with, and for two people who do not really like having their photos taken you managed to consistently capture our best side! The photos are excellent with real variety and we are going to find it difficult to select our favourites!" Vicky and Ben, Bride & Groom, Stubton Hall Wedding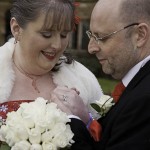 "Sharon was the photographer for our recent wedding. From the start she was friendly and professional and put us completely at ease. The photographs taken on the day were fantastic – we are over the moon with them all (especially the album and the cd) –  and the level of service second to none.  We will certainly recommend Sharon to anybody else we hear are getting married" Sally & Neil Mott, Bride & Groom, -Branston Hall Wedding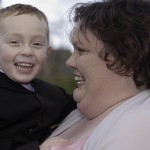 "Hi Sharon – I cannot and would not change anything about how you managed our wedding.  You made it so relaxed and informal – I didn't stress or suffer a panic attack.  You were absolutely fantastic with our special needs children also – thank you so much"  Tina Goddard – Bride, Horncastle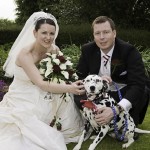 "Sharon took our wedding photos, they came out great and she was very good on the day – blending in with everyone and getting the photos without being instrusive. She helped with our albums, which we were very pleased about. Also, unlike other photographers that we looked at, pricing was reasonable and split out into each element, which allowed us to pick and choose rather than have to get a 3 album deal or the like. I would recommend Sharon to anyone"  Steven & Anne Cleary, Bride & Groom, Newmarket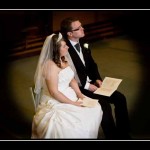 "WOW!  What can I say; many thanks for Jemma & Rob's wedding album and calendar.  The presentation is absolutely beautiful – I am so pleased with it.  I just can't stop looking at it!  THANK YOU Sharon for your patience, understanding and professionalism at the wedding.  We were so pleased with all the photos – there wasn't a bad one amongst the 100′s taken.  I would have no hesitation in recommending you.  SYMply Photography is SYMply the Best!!"   Joyce Farrell – Mother of the Bride, Huddersfield.
"The album is absolutely fantastic – thank you so much …. brilliant.  You were fantastic on the day and so organised.  I cannot see how you can improve on such a great service! It was fantastic working with you."  Cherie & Tim Richmond – Bride & Groom, Boston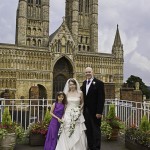 "Sharon – thank you for the professionalism and personable attitude you gave us throughout .  It's not just the wedding day, but taking care of us the whole way through.  That's what we were hoping for , and we got it – in spades!  It has been a great experience!"  Maryam & Blair Anderson – Bride and Groom , Lincoln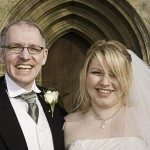 " Sharon was the best photographer we could have chosen for our wedding.  She met us beforehand to talk through exactly what we wanted, and we loved the fact she wasn't structured to a particular amount of photos, style of photo or wanting us to pose for hours on end – she knew it was our day and not the photographers!  On the day she was fantastic.  She listened to us when we had had enough but also made sure she had the perfect selection without us even realising!.  Choosing the photos afterwards was also so easy she listened to what we wanted and then had plenty of ideas to suit our individual budget – she made us feel very much at ease.  I would recommend Sharon to anyone who wants their wedding photos informal, whilst capturing classic moments – a photographer who is laid back, but also very organsied – for us she was perfect!  Thanks so much for a great day, with lots of fantastic memories Sharon, we will see you again once there is the patter of tiny feet!"  Liz & Steve Curley, Bride & Groom, Helpringham
"Many thanks for the service you provided for on Amy & Bryn's wedding day.  You were very  professional taking the photos without any fuss or disruption to the day.  The photos are excellent and the albums you created are fantastic.  We will gladly recommend you to anyone – a very friendly service"  Glyn & Adele Thorpe, Bride's parents- Ruskington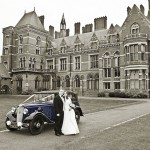 "It was lovely to meet you properly yesterday….. we liked the style of your photos and I particularly liked the way the people on them looked so natural and relaxed!  We also felt that we could feel really comfortable working with you on the day.  Your ideas for the order of taking the photos matched mine, and I loved the idea of the 'receiving line' after the ceremony, which I hadn't considered."  Steffi Smith – prospective Bride, Nottingham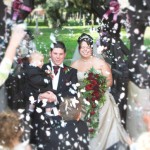 "Thank you for taking such beautiful photos at our daughter's wedding.  As you know we were all a bit worried that the day would be frantic with so many children to take pictures of, especially two babies.  All of the pictures are perfect and a wonderful reminder of my daughter's wedding day.  The DVD especially brings a tear to everyone's eye!"  Gill Henson, Sleaford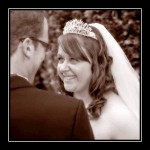 " Thank you so much for all your hard work and understanding manner – you've been brill – especially having to work with picky brides like me!  It's lovely to meet someone who is so passionate about their job - you have made our day last forever  Thank you also for getting the photos up so quickly, they are fab!  I love them all!!  Just to let you know that our guests thought you were brilliant.  It's always nice for you to get good feedback.  Thank you again for capturing our special day so wonderfully!"  Jemma & Rob Murphy, Bride & Groom Huddersfield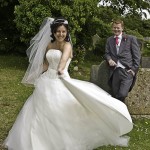 "What can I say – they are amazing!….. we went to see so many photographers before I met you – I was beginning to think I was being too picky but you made me realise I wasn't.  I believe that the photos are one of the most important part of your wedding but I didn't want them to take over.  You had it so perfect – you are so laid back yet you organized my unruly family brilliantly.  I loved your approach to the whole day, the way you took as many photos as you saw fit, and let us choose as many as we wanted.  The way we chose the album after the hectic event, we weren't pushed into choosing there and then (there are enough decisions to make) and you were so patient with us when we weren't ready when you arrived and all throughout the day.  Thanks so much Sharon, you have given us lots of fantastic memories…" Jill & Martin Stothard, Bride & Groom, Grantham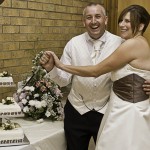 "It was really nice to meet with you and view some of the recent weddings you have photographed. I really liked your laid back approach and how natural the photographs were. I felt that you had some great ideas about how to proceed with the structure of the day and as I don't like my photograph taken I would feel quite at ease and comfortable around you. I didn't realise there were so many options available with regard to the finished photo's!  Following a discussion with my partner Anthony, we would like to proceed with booking you for our wedding photographs"  Jan Fraser- prospective Bride, Sleaford
"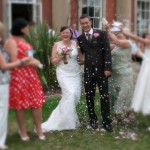 "I absolutely hate having my photo taken but you made us both feel so relaxed I am thrilled with our wedding photos! Thank you so much for a wonderful experience"  Lucy D – Bride
"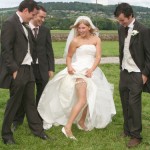 "I am just enquiring whether you would be available to photograph my wedding next year. I am a friend of Stuart and Lucy and was at their wedding last month. I really liked your laid back approach to taking the photos and have seen the results – they look fantastic. " Simon R – Prospective Groom, Matlock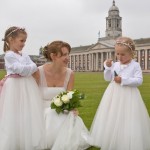 "Both of our families commented on how impressed they were that you knew who was who before they were even introduced and that you were like part of the family guests!"  Kate & Andrew Whitehead – Bride and Groom, RAF Cranwell
"Thank you very, very, much for all our fantastic photos! It's so hard to choose!  You were a star!"  Gina and Gaz Baxter, Bride and Groom, Lincoln
"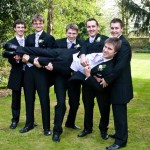 "Fantastic – when can we do it again??!! Pictures are excellent!!" Diane Evans - Mum of the Groom, Sleaford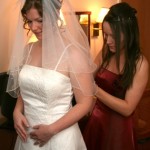 "We're still trying to choose some pictures – we went through them trying to narrow the choice down and choose our final 25 …and ended up with 80!  Everyone who has seen the pictures have said how beautiful they are.  Mum especially was pleased with them.  And it's such a great idea  having them on the internet.  We sent Thank You cards out and put the website details on them and lots of people have popped on to have a look.. It's nice because people who wouldn't normally have access to the album have been able to have a look.  You really did a great job and I'll be recommending you!  Nicola Sweeting – Bride, Lincoln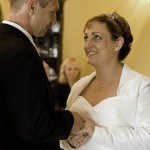 "Beautiful photos….. Nicola there is a lovely one of you and your Mum, and you look stunning in all of them. I cannot tell you how happy I was when I saw the ones of us 4 girls, and the ones of me and you. At last a photo I would not be ashamed to show off, well done Sharon..if I ever need a wedding photographer I will choose you!!"  Zoe Owsnett – guest at Nicola & Bob's Wedding, Grantham
 "Thank you for making such an excellent job as our chosen photographer.  I always felt having the photos taken would be the most stressful part of the big day but you ran things so well – organising the wedding party and making the best of the surroundings.  The results are simply fabulous and bring the day back to life – thanks again"  Gilly and Mark Croft – Bride and Groom, Sleaford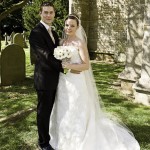 "These are lovely photos – I don't know how you are going to choose which ones to have!"  Comment left on Amy & Bryn's photo gallery guest book by Julie Davenport-Pleasance
"The photos are just what we wanted – they have captured our wedding day perfectly.  The album you designed for us is perfect as well from cover to cover.  Thank you very much!"  Bryn & Amy Shipman, Bride & Groom, Ruskington