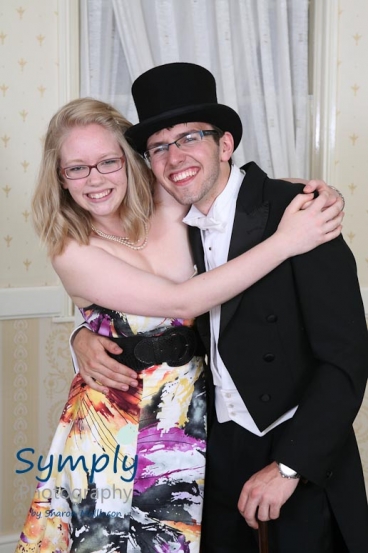 I think the best part of school life is the reward at the end of year of the school prom!  This is usually the first opportunity most kids have to really go to town on the dressing up and look their absolute best.  A photographer at your school prom is a must.  And you need a photographer whowill have a bit of fun with you, offer you prints at affordable prices and to make sure you get the best quality images – you are going to treasure the memory of your first for the rest of your life so you want to make sure the photos are up to scratch.
I will come out and photograph your school prom – FREE.  No attendance charge at all.  I will take as many photos as you want on the night – all the action, all the fun, and put the images onto your own private website – at affordable student prices and special offers for bulk purchases.
I will also set up a small portable studio so that you can have those beautiful portraits – on your own, with your prom date, or with all your mates – whatever you want.  Even better – if you pay for your prints on the night you will get a special cash discount on the web prices!  I dont print on the night – in my experience this only means you have to carry the photo around with you and run the risk of it getting damaged or lost.  Most kids go on to after prom parties and the last thing you want is to have to pay for your photo twice if you lose it.  So I will ensure your photo is posted safely to you within a week.
So if you have been tasked with the fun of organising a school prom – give me a call on 01529 241633 – I will make sure you get some great photos!